The most
flexible and powerful
The most
flexible and powerful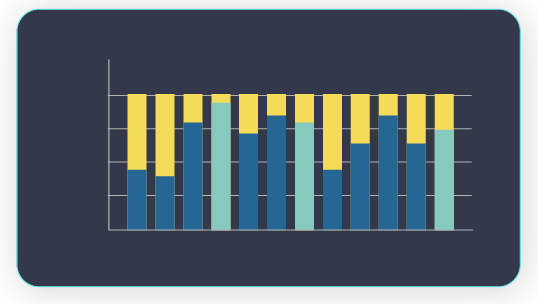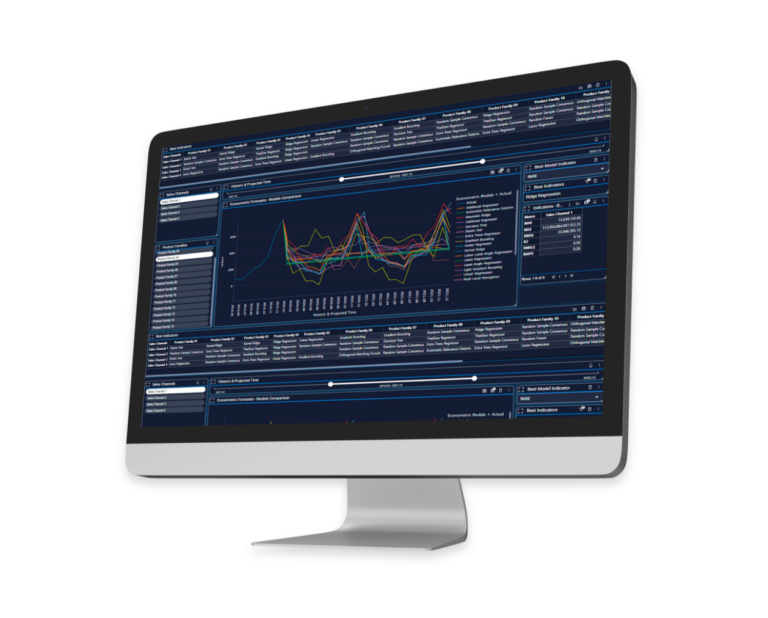 Pyplan is an extended Planning and Analysis platform flexible to accommodate
customized planning processes and powerful to run the whole company.

START WHERE YOU WANT,

GROW AS YOU NEED
Integrate in a single platform Sales, Operations,
HR and Finance.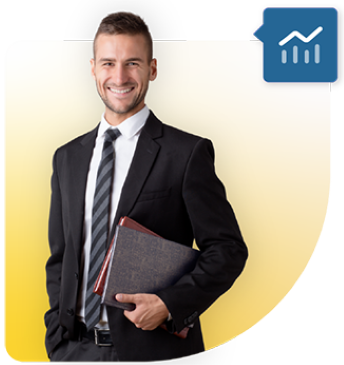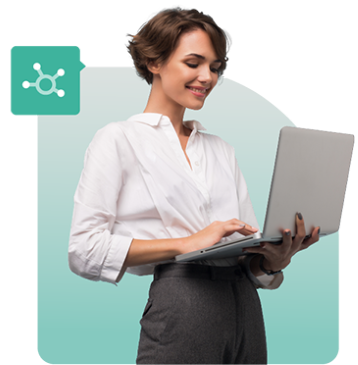 EMPOWER BUSINESS ANALYSIS,

DISCOVER HIDDEN INSIGHTS
Avoid wasting time checking numbers and start
discovering the best course of action.

PROMOTE A HOLISTIC VIEW,

SAVE TIME TO MAKE DECISIONS
Share a single source of true data for speeding up decisión-making.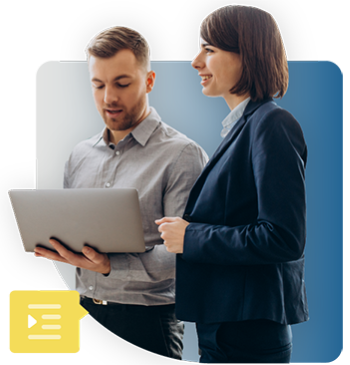 End-to-end supply chain control

Budgeting, planning and forecasting
TAKE YOUR BUSINESS TO

THE NEXT LEVEL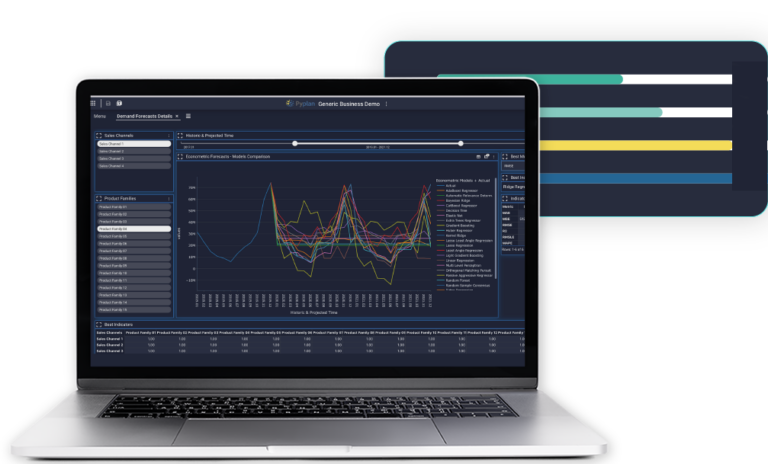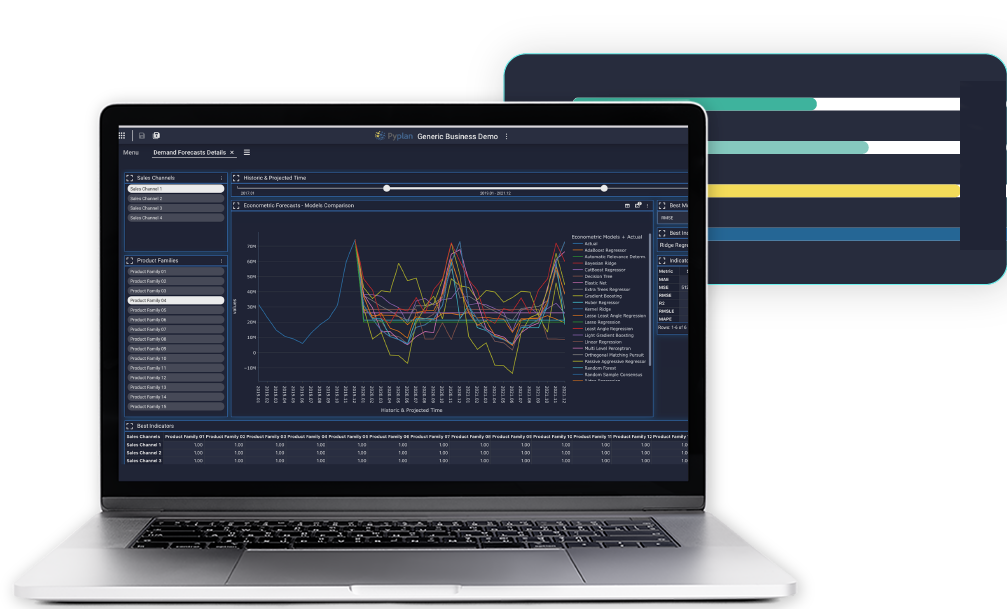 Great! Pyplan currently supports the supply of finished products between factories and DCs. With its implementation, we have evolved in the way this process is carried out. Bringing state-of-the-art technology to optimize the models, allowing the planner to act in the validation of the proposal and no longer in designing it.
The software is really good. Based on statistics enshrined in the literature and with agile handling tools. Although it is easy to run a model in Pyplan, making it robust and adaptable to the different characteristics of the market / segment is the real challenge. At these times, it will be necessary to develop solid databases to support Pyplan's calculations.
Pyplan as an economic/financial tool is great, with reliability of results, great stability of operation, good availability of licenses, good processing capacity, rarely problems related to the software, occasionally a problem related to the capacity of the server.
Excellent tool for finnacial modeling. I am satisfied with using Pyplan on a daily basis. The system is used for short-, medium- and long-term financial projections, being connected to modules on different topics, making financial modeling easier and providing confidence in the data generated.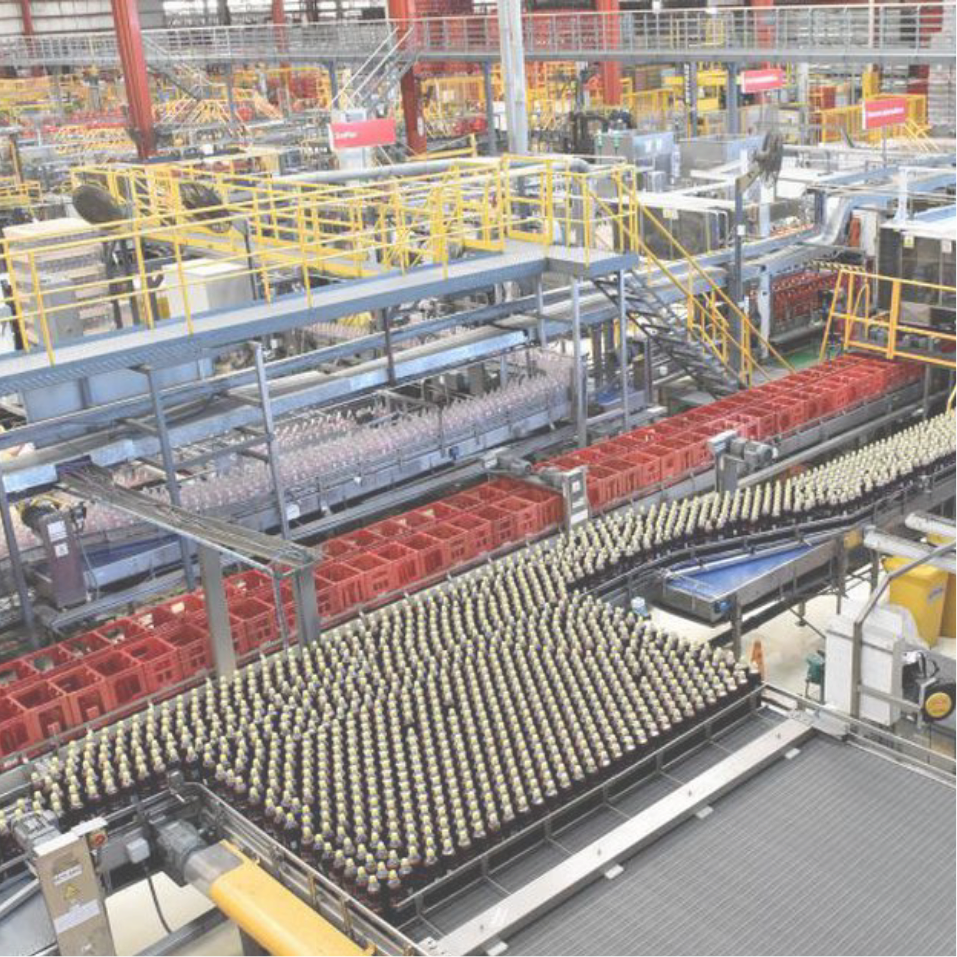 An IBP platform to answer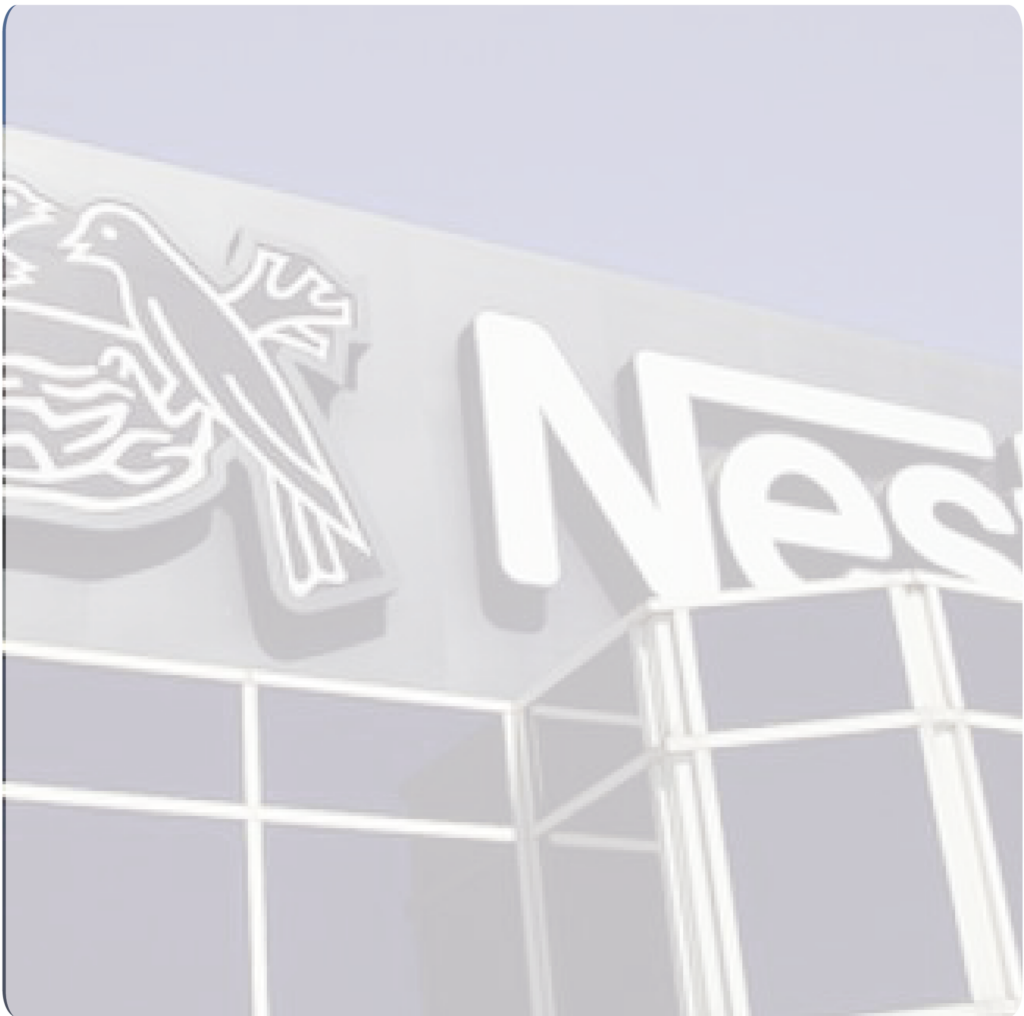 IMPROVING DEMAND FORECAST ACCURACY

for more than 1,300 SKU's Feel free to contact us about Pyplan inquiries. We will be pleased to answer your questions.